CEC Members Meet Gen. Colin Powell
Source:  | Date: 10-07-15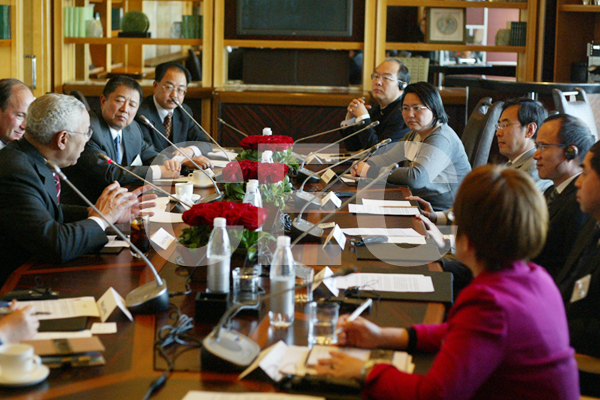 (Shanghai, 11 May 2010) Invited by Eisenhower Fellowships (EF), four members of CEC attended a VIP meeting with General Colin Powell, Chairman of EF and former U.S. Secretary of State, to share views on a wide range of topics including the Sino-US relationship, the values of youths in China and the U.S., etc.

The hour long discussion became heated when Mr. Guo Guangchang of Fosun raised the question on how to balance interests of the state and the universal values of freedom, fairness and fraternity. Mr. Hu Baosen of Central China Real Estate and Mr. Jeffrey Li of GL Capital also contributed their insights during the meeting.

Mr. Liu Donghua, Executive Chairman of CEC met Mr. John Wolf, President of EF, to exchange opinions on in-depth collaboration between the two organizations.