Business luncheon with GE CEO Jeffery R. Immelt
Source: CEC | Date: 12-06-12  
  (Beijing, 29 May 2012) Mr. Jeffery R. Immelt, Chairman and CEO of GE Company, accompanied by his executive team of GE China, joined 13 CEC members in a business luncheon. Based on the mutual understanding, a wide range of issues such as the position and strategy of GE Company in the Chinese market, the increasing role of Chinese private enterprises, the boundary of state-owned enterprises, new energy and regulated real estate industry were thoroughly discussed during the event.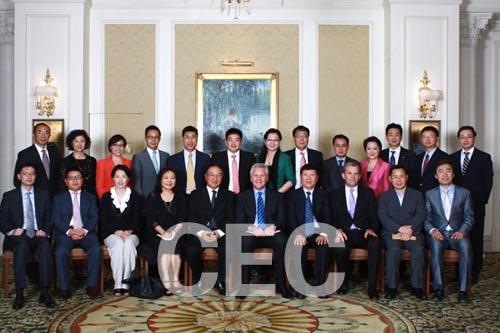 According to Mr. Immelt, China's economic growth in the past thirty years represents the success of the macro-economy which greatly relies on a powerful and 'disciplined' government. However, China is now standing at a turning point. Its continuous economic success for the future requires more open, transparent state-owned enterprises. On his point of view, Chinese enterprises can hardly evolve into great companies unless they are truly driven by the innovation and the spirit of the entrepreneurship, instead of the government.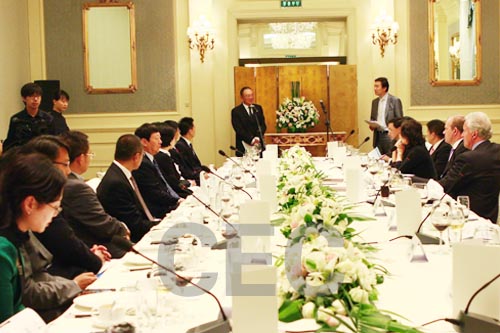 Mr. LIU Chuanzhi, Chairman of CEC, mentioned in his speech that not treating people in a fair way under the law is a major problem in the current China. Young people should be given equal opportunities for the personal development.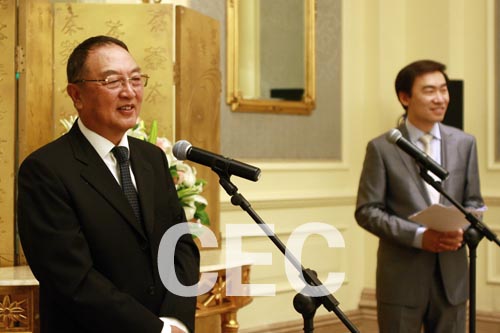 Mr. Immelt also shared his philosophy of corporate management and talent strategy with the CEC members. He pointed out that GE highly emphasizes the commitment of its business leaders in the sustainable growth of the company, by attaching special attentions to five aspects: insight to the external market, professional expertise, imagination and courage, strong mindset and inclusiveness.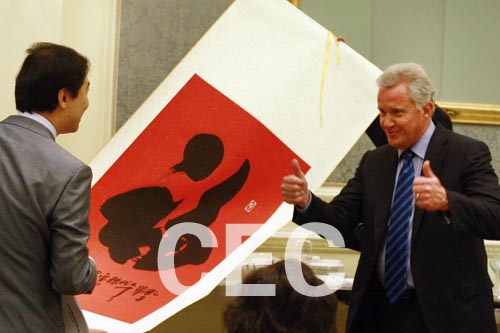 Mr. Immelt asked CEC members for their opinions on the prospects of China's real estate market. Ms. WU Yajun, Chairwoman of Longfor Group, responded that China's real estate market is confronted with great opportunities along with the process of the urbanization, which resulted in a high flow of migrants from the rural to urban areas, from the central-western to eastern regions. Ms. WU indicated that in the future, western China would become the exclusive sourcing region for migrants, which might be a driving force for the further development of the real estate market in China. In the meantime, China has to find out solutions for the two structural problems of its real estate industry: the over investment in the 3rd and 4th tier cities, and the excessively high-priced properties in the first-tier cities.