China-EU Business Breakfast Meeting
Source: China Entrepreneur Club | Date: 13-08-15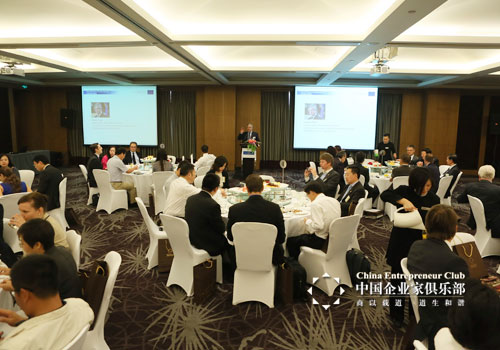 On the 19th July 2013, the China Entrepreneur Club (CEC) organized a breakfast meeting with the European Commission's delegation to China. The meeting was held under the theme of 'Green Growth'. Mr. Michael Yu, New Oriental's CEO and CEC's executive board member chaired the 1.5-hour breakfast meeting. The CEC's Advisor, also formerly Chinese Ambassador to France Mr. Wu Jianmin, CEC's members Mr. Wang Junhao and Ms. Xia Hua, Vice President of European Commission Mr. Antonio Tajani, and Mr. Denis Simmoneau, member of the executive committee of GDF Suez, gave speeches to the other 80 participants. The Chinese and European business leaders had brief but effective exchanges on such topics as enhancing cooperation between Chinese and European enterprises, reducing carbon emissions and other issues.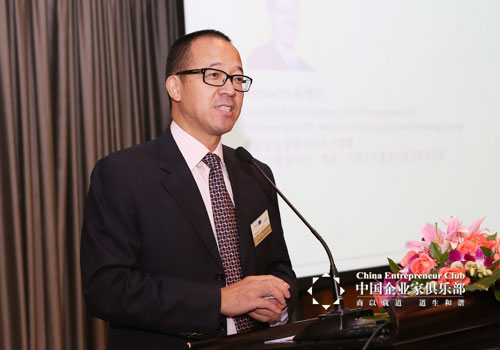 In his opening remarks, Mr. Michael Yu pointed out that social progresses are driven by both political and business forces. The dialogue between business leaders from different countries will unleash more opportunities of business cooperation on a wider scale.
  Two weeks ago, CEC just finished its visit to Belgium and France. The 40-strong business delegation paid a visit to the European Commission and had meetings with President José Manuel Barroso, Vice President Joaquín Almunia and Commissioner Günther Oettinger. To consolidate the outcomes of this visit, Mr. Antonio Tajani had decided to lead a European business delegation to Beijing and meet again with the CEC members.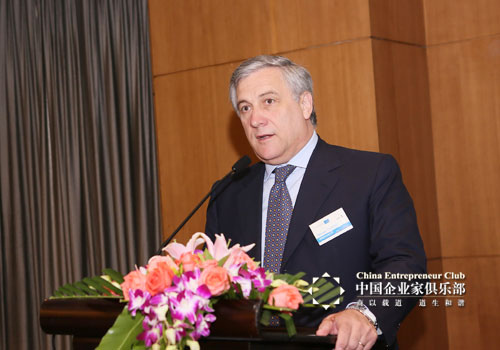 VP Tajani told the participants that he's keen to see more cooperation between Chinese and European enterprises. As both China and the EU are working on speeding up economic growth whilst reducing carbon emissions, many European enterprises have introduced green technologies to China, and more mutually-beneficial cooperation will follow. On a win-win basis, they also hope Chinese companies can expand their businesses to the European market.
  According to Mr. Wu Jianmin, the Executive Vice Chairman of China Institute for Innovation and Development Strategy, the European enterprises, though still trapped in the financial crisis, still enjoy advantages in innovation, technology and other aspects, while Chinese enterprises have leading position in capital and market. He added that by combining the advantages of both sides, especially that of private enterprises, the two parties will achieve further progresses.
  As the most vigorous force of the Chinese economy, Chinese private enterprises have contributed 60% of the country's GDP and created 80% of jobs. Today, the increasing number of Chinese private enterprises has formed an important force going global. In the mean time, they have encountered many problems in cooperating with the European counterparts.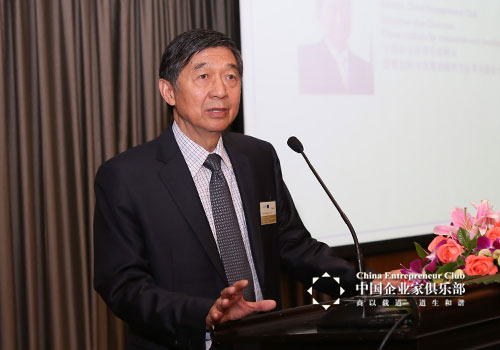 For example, some European enterprises are not willing to export technology to Chinese enterprises. In addition, some European enterprises only allow Chinese enterprises to be agents of their brands rather than partners of joint ventures.
  "Just like the relationship between a man and a woman, cooperation between enterprises should aim at marriage (joint venture) at the first place. However, some European companies believe that the brands are their own processions, for which the Chinese partners can only be their agents. It makes me confused." said Mr. Wang Junhao, the President of JuneYao Group.
  Mr. Wang suggested that every player in such cooperation, either being a government official or entrepreneur, should regard themselves as a global citizen in the process of decision making.
  "Since the environment is shared by all of us, the air pollution in China will soon impact other countries." said Mr. Wang, "It will not do any harm if European enterprises export their technology and brands to China. If both the Chinese and European enterprises share their identities as global citizens, the world will be a better place, where the Chinese and European enterprises will realize sustainable development."