Though the empires behind two of China's best known business icons are of notably different history and composition, both companies and founders are fervently revered throughout China.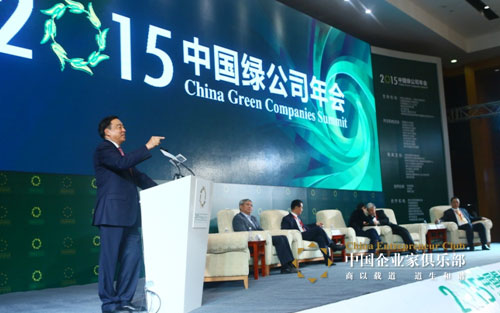 For Jack Ma and Wang Jianlin, a direct confrontation concerning corporate strategies is not a common occurrence. Yet on April 21st, both men took the stage to debate strategies during the morning plenary session of the 2015 China Green Companies Summit.
Things grew heated when, after listening to Wang's insights on imperative "enterprise transition", Ma countered that "companies must instead upgrade."

Ma explained, "A tank with wings attached will not suddenly become a plane. Traditional companies expecting to make the Internet transition are hoping to suddenly be able to fly."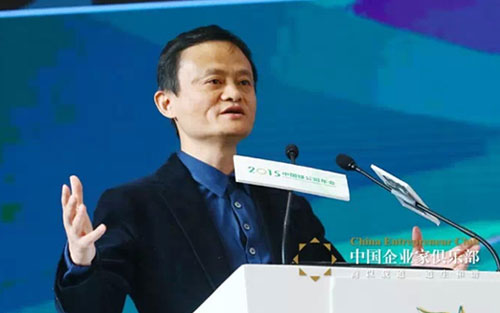 Wang chuckled. "Planes take off from the ground, to which they inevitably return. My cooperation with Tencent and Baidu has been coined "TengBaiWan" (acronym for TencentBaiduWanda), Might Jack Ma be interested in joining on Liang Mountain as Lu Junyi?"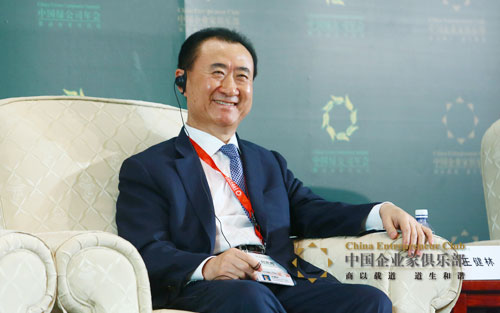 In the classical Chinese novel Water Margin, Lu Junyi, the second most powerful character in the book, ultimately finds no better option than to join the other powerful heroes in their campaign on Liang Mountain.
Wang's speech focused on Wanda's "O2O transition" bringing Wanda's numerous offline businesses online. This transition primarily comprised of two innovations: utilizing mobile Internet to improve the offline consumer experience and payment procedures. By adding in unique elements such as mobile reserved parking spots and simple online payment, Wanda businesses build a greater "stickiness factor" that keep consumers returning.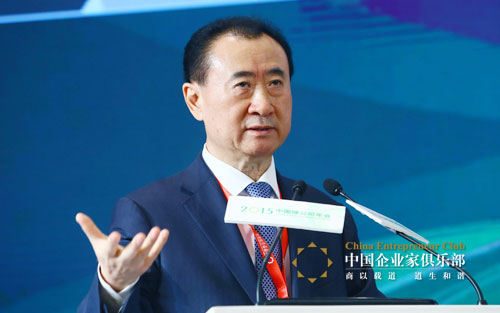 The third innovation that Wang raised was a Wanda Card offer rewards at Wanda plazas worldwide. With no yearly fees and points offered for consumers on all purchases within Wanda stores, Wang believes the Wanda Card offers an opportunity for Wanda to become the largest "card issuing bank in China."
"Our O2O will create an entirely new business model. This kind of 'Internet Plus' will focus on creating the needed avenues for Chinese consumers in business, culture, tourism and athletics to better contribute towards China's economic growth."