Chinese business leaders are confident that China and Canada are embarking on a "golden era" between the countries that will boost trade "exponentially," says Ma Weihua, president of the China Entrepreneur Club.
But "this golden era cannot be achieved only through words," Mr. Ma told a lunch meeting of the Canada China Business Council in Toronto Thursday. Agreements reached by Ottawa and Beijing "must be materialized by entrepreneurs of the two countries."
Mr. Ma, an economist and former star banker, is one of a dozen wealthy members of the CEC crossing Canada in an eight-day trip to talk up trade and investment opportunities with this country's political and business elite.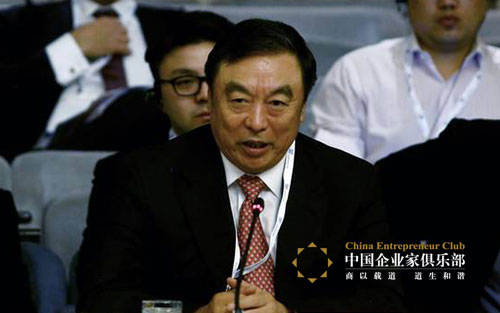 It's no coincidence that the we're-eager-to-do-business junket by what has been dubbed China's billionaires club comes amid warming bilateral relations in the wake of Prime Minister Justin Trudeau's first visit to China in August and Chinese Premier Li Keqiang's trip to Canada last month.
The 50-member CEC took a similar approach in earlier visits to the United States, Britain, Germany, Australia and other markets, relying on face-to-face meetings, in hopes of allaying concerns and building trust.
In the past decade, Chinese-Canadian collaboration was largely restricted to big players in natural resources, an area dominated in China by state-owned enterprises.
But China's focus is shifting to the consumer market, emerging technologies and innovative sectors like e-commerce, where a handful of flourishing Chinese companies have been on a global hunt for assets.
Private-sector Chinese companies "will play an even more influential role" as the country continues its difficult economic transition from a producer of cheap exports to a consumption-focused model emphasizing value-added goods and services, Mr. Ma said through an interpreter.
Canada's slim investments in China – amounting to a mere 2.7 per cent of this country's total foreign holdings – and its low percentage of trade compared with the huge Canada-U.S. volumes don't jibe with the stated desires of the two governments, he said.
Canadian expertise in advanced technology, equipment and resources could be combined with China's production capacity and plentiful capital to tackle third markets, he suggested.
It's a road map to economic growth at a time when anti-free-trade rhetoric has increased during the U.S. presidential election and when some central banks are resorting to such desperate measures as negative interest rates in a futile effort to ignite growth.
"Trade protectionism won't be beneficial," Mr. Ma said in an obvious reference to a key plank of Republican challenger Donald Trump and his backers.
Meanwhile, attempts to curb foreign speculation in the overheated Vancouver real estate market through an extra tax and other restrictions aren't a big concern, Peter Wang, a founding member of the CEC who made his fortune in real estate, said in an interview. After all, China itself restricts foreign investment in property.