THE LEAP:FROM VALUE CHAIN TO BUSINESS ECOSYSTEM
作者: 来源:《绿公司》杂志 时间:2011-09-15
  - Observations on the Appraisal of the 2011 China Green Companies Top 100
  Ecological dominance will significantly change the outdated thinking that used to dominate business, namely, the win all or lose all "zero-sum game". It will give rise to the "death of competition" to some extent, and replace the old mindset with a "positive-sum game" way of thinking that favors a shared existence and mutual benifit. The value of co-creation and sharing is becoming the mainstream of a benign business ecosystem.
  By guest commentator Shi Xinghui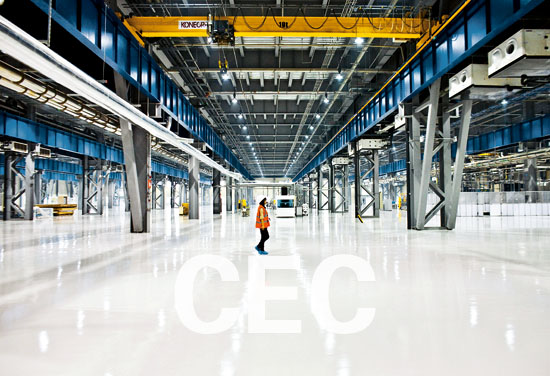 The research project of China Green Companies (CGC) was launched in 2007, and unveiled its first list of China's Green Benchmark Companies at the inaugural Annual Summit of Green Companies in 2008. The first definition of a "Green Company" was proposed in 2009 by Mr. Liu Donghua, founder & deputy executive chairman of China Entrepreneur Club. The release of China Green Companies Top 100 this year is the second such list after its debut on Earth Day in 2010. After over four years of exploration and effort, and based on in-depth perceptions of new business culture and rules, we now have a preliminary and comprehensive understanding of the concept, definition, value system, and operating mechanisms of a Green Company. Its core essence lies in forging a benign ecology (ecosystem), namely, building socially and environmentally-friendly networks.
  "ECO" IN A BUSINESS CONTEXT
  The word "eco" is derived from ancient Greek and means "house" or where we live. Simply put, it refers to the survival of all living things and the intertwined relationships between those living things and their environments.
  The term "ecosystem" means a unified and integrated network consisting of the biological community and inorganic environment. In the economy and business sector, it was Michael Rothschild who first believed "A capitalist economy can best be comprehended as a living ecosystem." "Business ecosystem" was coined by the American strategist James F. Moore in the article, Predators and Prey: A New Ecology of Competition, which appeared in the Harvard Business Review in 1993. In that article, Moore pointed out that the "[business ecosystem is] an economic community supported by a foundation of interacting organizations and individuals-the organisms of the business world." In their book The Keystone Advantage: What the New Dynamics of Business Ecosystems Mean for Strategy, Innovation, and Sustainability, Harvard Business School Professor Marco Iansiti and colleague Roy Levien further interpreted, from the perspective of a quasi-natural ecosystem, that companies in an information economy can protect and ensure their own success by deliberately fostering the combined health of the network they operate in.
  In recent years, the concept of a benign business ecosystem has rapidly achieved mainstream awareness among Chinese entrepreneurs and has become a buzzword for business language. This can be particularly demonstrated in the IT industry which features the most prominent convergence of technology and business. For instance, Simon L. K. Leung, chairman and CEO of Microsoft Greater China Region, cited data from the International Data Corporation to indicate the win-win between Microsoft and the software ecosystem: "In 2009, every time Microsoft earns 1 yuan in China, the other companies within the ecosystem earn revenue approaching 16.45 yuan. It's for this reason we attach great importance to the ecological chain." In fact, the current popular idea of cloud computing is a major battlefield on which Microsoft, IBM, Google, and other giants will compete and work to build the latest emerging ecosystem. The early alliance between Nokia and Microsoft was considered an attempt at the construction of the third largest mobile ecosystem next to Apple and Android. It is because of real progress in the evolution of the business environment in China that "ecology" can now be listed in business dictionaries.
  2010 was simply a "Year of Conflict" for Chinese enterprises. A host of issues, such as malicious competition among enterprises (the battle between Tencent and Qihoo 360), concerns over product quality, environmental pollution (the environmental accidents of the Zijin Mining Group), commercial bribery (exposure of IBM's bribery in China), challenges for family firms (the contest for the right of control in Gome), and entrepreneurs' personal reputation issues (Tang Jun's academic credential scandal) broke out all over. Since early 2011, a great many abnormal disputes have followed one after another, such as the false suppliers uncovered in Alibaba, Baidu Library's suspicion of infringement and Shuanghui's tainted pork scandal.
  "Business ecosystem" is edging its way into the camp of the most important keywords in spite of some ambiguity. To facilitate further analysis, this article will focus on describing the business ecosystem (core ecology) associated with the enterprise cluster, which encompasses direct social influence, environmental influence, and other aspects, but excluding social mechanisms and the global ecosystem to a large extent.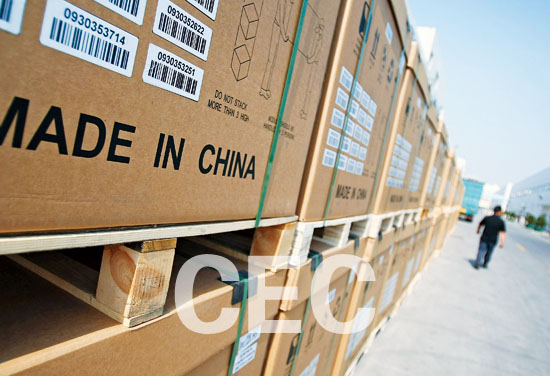 GREEN GOLD
  IN THE INFORMATION ECONOMY
  "Benign ecosystem," is the core element for the definition of a green company. In essence, a green company is a concept of ecological civilization rising out of a concern for the natural ecosystem, which then spreads to the business and social arenas. It is creating a fresh structure integrating business innovation with social innovation. Its operating mechanism is to reallocate and rearrange the elements that determine competitiveness, as well as to introduce new variables, thereby maximizing ecological dominance for the enterprise.
  In a narrow sense, ecological dominance refers to the new market share and new profit source controlled by enterprises and based on the research and development of environment-friendly products and services using clean and energy-saving technology, as well external acceptance and sound reputation as a result of stressing sustainable development. However, at the current stage, such advantages always derive from the new business gained in the environmental protection sector, and most of them comply with the traditional business logic of input-output.
  On the other side, for the features of modern economic development, information technology is currently penetrating into every area of economy and society. The informationization of traditional industries drives network connections and mass dependent relationships among enterprises, thereby giving birth to a higher-ranking artificial ecosystem, or business ecosystem, such as the global enterprise cluster dominated by titanic retailer Wal-Mart.
  The cross-industrial ecosystem accompanying the information economy is growing to be the new advantage for leading enterprises. This can be considered ecological dominance in a broad sense, maintaining universal value for the corporation.
  Ecological dominance will significantly change the outdated thinking that used to dominate business, namely, the win all or lose all "zero-sum game". It will give rise to the "death of competition" to some extent, and replace the old mindset with a "positive-sum game" way of thinking that favors a shared existence and mutual benifit. The value of co-creation and sharing is becoming the mainstream of a benign business ecosystem.
  Consumer demand is another impetus for the establishment of the business ecosystem. C. K. Prahalad, guru of competitiveness, pointed out five reforming elements affecting the future competitiveness of enterprises. Two of these are that "value is shifting from products to solutions to experiences… B2B and B2C will converge." and "no company has all the resources it needs to create unique personalized experiences." Value creation in the era of globalization must be made by a large mass of enterprises in different sizes and industries, even including NGOs, government authorities, and other nonprofit institutions in some cases.
  "Ecological dominance" not only generates returns from improving the natural environment, but also creates benefits from the new style of cooperation between enterprises in an information society. This competitive edge, which profoundly integrates the economy, the society, and the environment, deserves the title of "green gold" in an information economy.
  BEYOND VALUE CHAIN
  The concept system for green companies has had an open structure since its birth. Its powerful response to mainstream business issues and effective forecasts for emerging business trends is always its major means to reflect unique innovation. Either from the perspective of a revival of the market economy in China and the growth of the Chinese entrepreneur class, or from the evolution of global business trends, green companies must retain a clear system of focusing on the future and stressing the present, as well as sustaining absorption and understanding of prevailing business ideas.
  As to the self-improvement of a standard system for green companies, divided thinking is adopted at the initial stage, like splitting the enterprise influence into three parts (triple bottom lines of economy, society, and environment), which pushes enterprises to incorporate environmental variables when developing strategy and specific process flows. At the moment, businesses need to adapt to systematic thinking. Many issues facing enterprises are described by some combination of the aforementioned three parts. Environmental affairs may produce economic benefit and social activity may bring new business opportunity. It is difficult to clearly divide these three parts in practice. As to more important issues like innovation diffusion in strategic management, varied sensitiveness of different industries to the natural environment, noncompetitive market environments, and imperfect institutional environments, the pure divided-thinking mode faces much difficulty in presenting an overall explanation, which results in the fact that green strategy and efforts toward social responsibility made by most enterprises actually remain relatively disordered and marginalized.
  Because enterprises today, amid such complex and diversified systems, are confronted with multiple stakeholders and nonlinear and integrated decision-making challenges, systematic thinking is the most effective and feasible solution. For an enterprise's strategy, it represents an inevitable trend in evolving from value chain to the business ecosystem.
  Simply put, enterprises should employ ecosystem thinking for the benefit of stakeholders. In the general context of achieving fusion between the B2B and B2C sectors, as well as synergies between divisions of responsibility, the boundaries defining special stakeholders are becoming fuzzy. In many cases, stakeholders become involved in different ecosystems in different ways. For example, we can see from Gome's board vote that the investors (in the stock market), the enterprise and public opinion often have complex linkage relations.
  On the other hand, a great many issues that seem to be falling into the lap of the business community carry a broader and more important social significance. These issues should be included in the special scope of social responsibility. For example, the closely-watched conflict between Tencent and Qihoo 360 involved social responsibility issues on multiple layers. Tencent has been denounced as killing off innovation and regarded as a public enemy of China's Internet industry for a long time. This proves that Tencent, as a leading enterprise, should assume the moral responsibility of propelling industry growth as one of its inescapable social responsibilities.
  In addition to narrow social responsibility, state-owned enterprises (SOEs) - in particular, the oversized state-owned enterprises - suffer a wide range of essential paradoxes about their responsibility. Theoretically, these enterprises are owned by the people, but most of their surpluses are reserved by the enterprises and are even used to pay for expensive benefits for employees. Extensive communication about such information intensifies the sense of unfairness among the public to some extent, which is not conducive to the improvement of the social environment. Moreover, resource acquisition and sales channels are monopolized by virtue of quasi-administrative means and the phenomenon of favoring SOEs at the expense of the private sector, which, by nature, has greatly impeded the establishment of benign business ecosystems. Those enterprises that have adopted the strategy of "profit at others' expense" tend to disregard other enterprises in the ecosystem and squeeze other stakeholders' value by means of aggressive pricing.
  Now is a time of fusion. When considering the overall greenness of an enterprise, especially for one in the list of China Green Companies Top 100, we should not only take the firm as an individual to analyze whether it maintains harmonious relations with all external stakeholders, but also define its ecological positioning in the cross-industrial and cross-theme business ecosystem; as well as determine how it chooses its role in the ecosystem, how it restrains the impulse of seeking maximum profits through monopolization, and how it ensures the diversity of its ecosystem by providing development space and a platform for SMEs in order to maintain the innovative capacity, productivity, and stability of the ecosystem. Just as the saying goes: It is a question of how to make the cake bigger rather than how to divide it.
  Just like the natural ecosystem, the fundamental principles for the health of the business ecosystem, or benign ecosystem, require diversity of species. Professor Marco Iansiti believes the diversity of members in the business ecosystem is an important guarantee for the health of an ecosystem. First, diversity provides a buffer against the uncertainty of an environment. Diversity also leads to value creation within the business ecosystem. Finally, diversity constitutes a precondition for the self-organization of a business ecosystem.
  Objectively, the economy, society, environment, innovation, transparency and other indicators among the appraisal criteria for China Green Companies Top 100 the performance analysis tools that were used to evaluate the operating results of enterprises. These indicators have been widely recognized by society. However, in-depth research on green companies should strive for keen insight focusing more on processes than pure financial results. Hence, we expect that the paradigm shift from value chain to a business ecosystem will be a new driving force for studying green companies in the coming years.

分享到: