On April 24, the annual China Entrepreneur Club (CEC) Member Board Meeting commenced with the conclusion of the 2016 China Green Companies Summit in Jinan, Shandong. The annual CEC Board Meeting is hosted during the China Green Companies Summit, allowing the full membership to discuss, debate and vote on matters related to club leadership and strategy after the two day Summit of panels, meetings and discussions with a wider audience of 1000 business leaders has concluded.
The 2016 Board Meeting held particular significance, marking the tenth anniversary of the CEC and the largest changes in both club leadership and membership to date.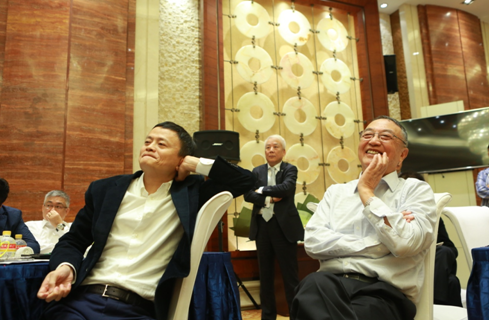 After months of discussion, CEC Chairman Liu Chuanzhi announced his support of Jack Ma to succeed as Chairman of the CEC. With overwhelming vote in agreement from the CEC membership, Ma accepted the role of China Entrepreneur Club Chairman. Liu Chuanzhi officially retired from the role of Chairman, remaining a core member of the CEC and a legacy figure of China's private sector.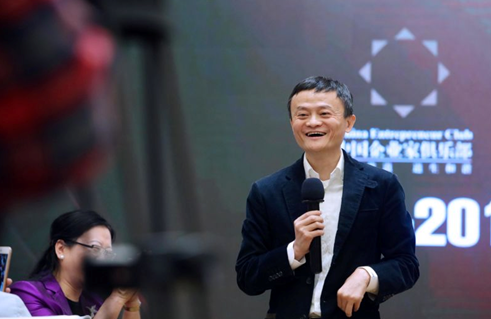 Jack Ma, Chairman, China Entrepreneur Club
Executive Chairman, Alibaba Group
Together with CEC Chairman Jack Ma, the 2016 CEC executive board consists of President Ma Weihua, and four Vice Presidents: Liu Yonghao, Guo Guangchang, Michael Yu and Liu Donghua.
Liu and Ma had the pleasure of welcoming five new members to the CEC during the Board Meeting, including: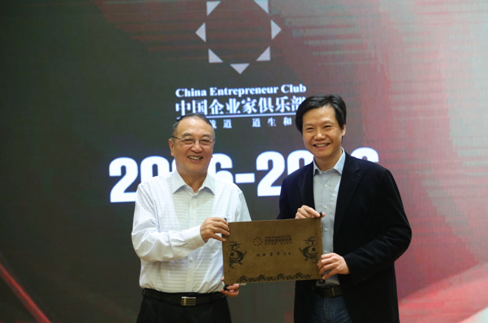 Lei Jun, Xiaomi Founder, Chairman and CEO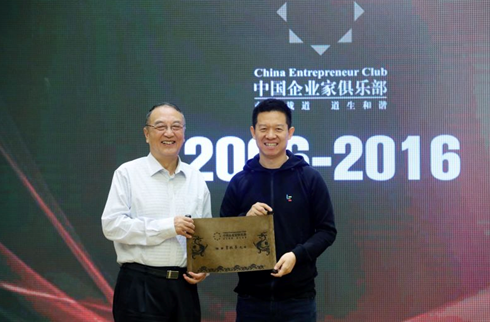 Jia Yueting, CEO, Le Holdings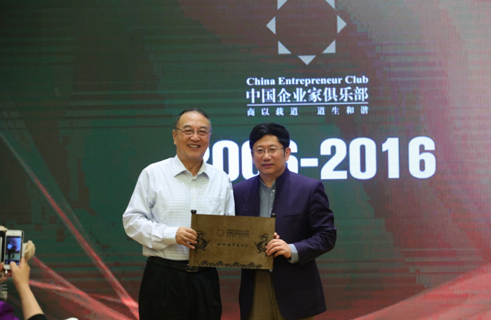 Xu Jinghong, Chairman of the Board, Tsinghua Holdings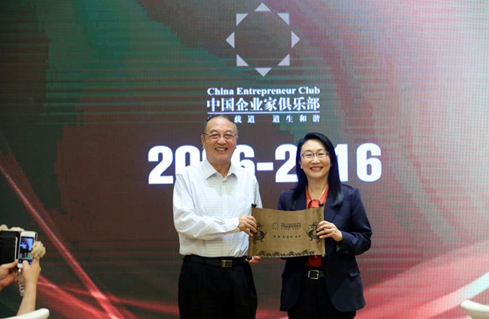 Cher Wang, Chairman and CEO, HTC Group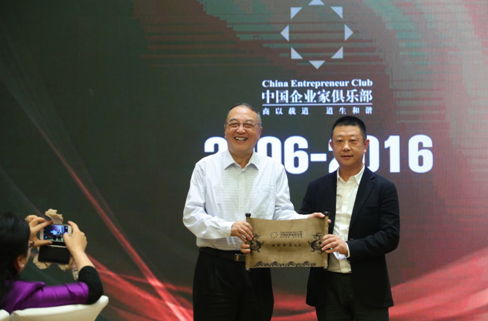 Zhang Yong, Board Chairman, Sichuan Haidilao Catering Company
The five new members bring the total CEC membership to 49. During the 2016 General meeting, former CEC members Wang Jianlin, Wang Shi, and Li Shufu officially retired from the CEC.