Malaysian Prime Minister Mahathir Attends CEC Leaders Forum
Source: 未知 | Date: 18-08-19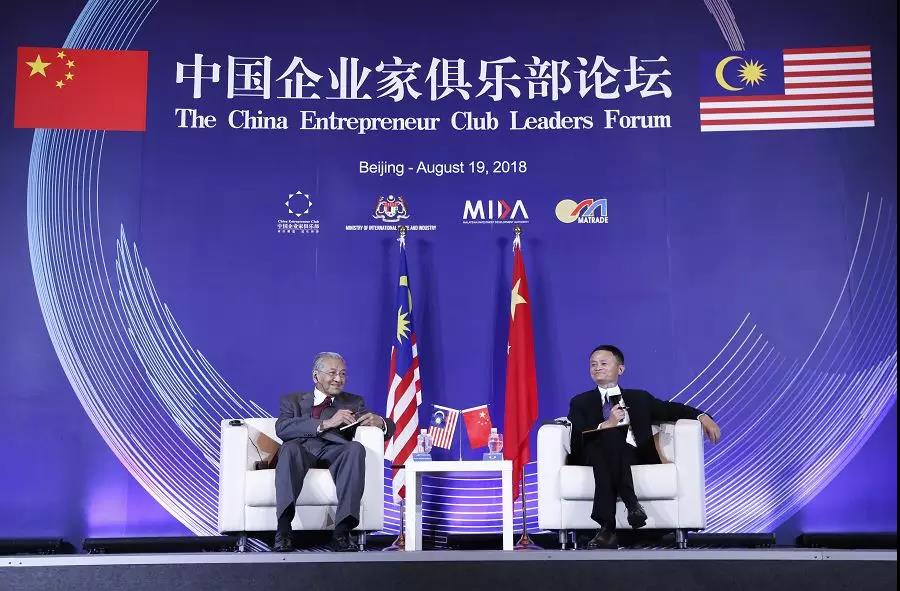 Dr. Mahathir Mohammad, Prime Minister of Malaysia, showed great willingness to invite Chinese enterprises to invest in his country at the China Entrepreneur Club (CEC) Leaders Forum in Beijing on August 19. Participants of the forum, including about 400 Chinese and Malaysian business leaders, and government officials and media, had a productive discussion with Dr. Mahathir, setting the stage for the expected increasing Sino-Malaysia economic and trade cooperation in the coming years.
Established in 2015, the CEC Leaders Forum has already become a renowned Chinese private platform in public diplomacy sector. The former invitees of the forum include Francois Hollande (then President of France), Justin Trudeau (the Prime Minister of Canada), and John Key (then Prime Minister of New Zealand).
Before the forum, a half-hour courtesy meeting for CEC members was held. CEC Chairman Jack Ma and CEC delegation had a discussion with Dr. Mahathir-led Malaysian delegation which includes Dato' Saifuddin Abdullah (the Minister of Foreign Affairs), Ignatius Darell Leiking (the Minister of International Trade and Industry), and Dato' Haji Salahuddin Ayub(the Minister of Agriculture and Agro-based Industry) and other 10 senior-level government officials. The CEC delegation consists of Ma Weihua, Liu Yonghao, Chen Dongsheng, Shen Guojun, Zhang Yin, Tang Yue, Cheng Hong, and other CEC members. Jack Ma gave a brief introduction to CEC and member entrepreneurs introduced themselves and talked about their investment projects in Malaysia and their development blueprint in the future. Dr. Mahathir then responded with his government's vision that features better domestic political and investment environment, and addressed questions raised by entrepreneurs with detailed explanations.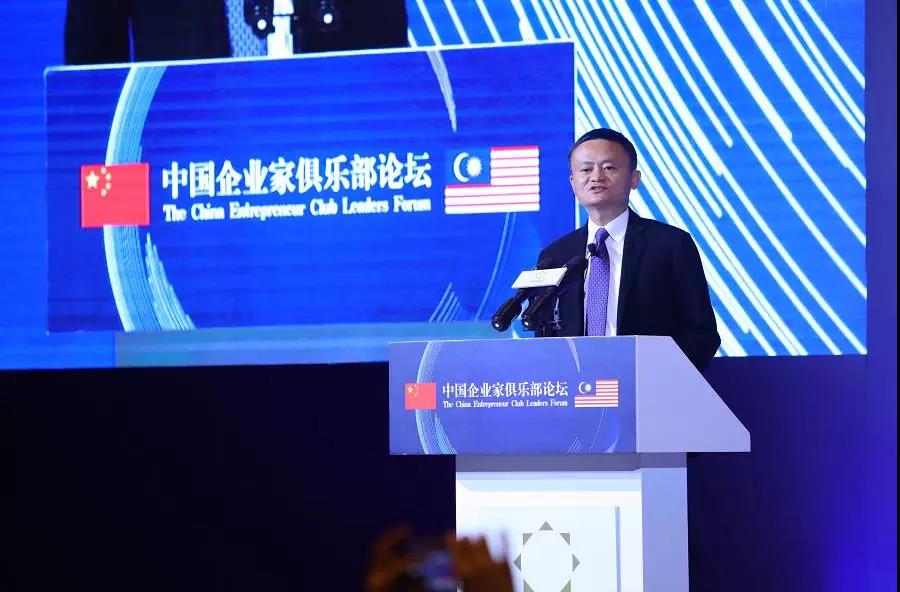 Jack Ma hosted the forum and delivered a welcome speech. He expressed his appreciation for the great contribution Dr. Mahathir has made to Malaysia's outstanding economic development, transforming from a traditional agricultural country to a modern industrial country over the past few decades. Malaysia and China have huge potential to work together to embrace the digital economic era, Jack Ma said, voicing his hope that extensive business cooperation can create more opportunities for enterprises in both countries.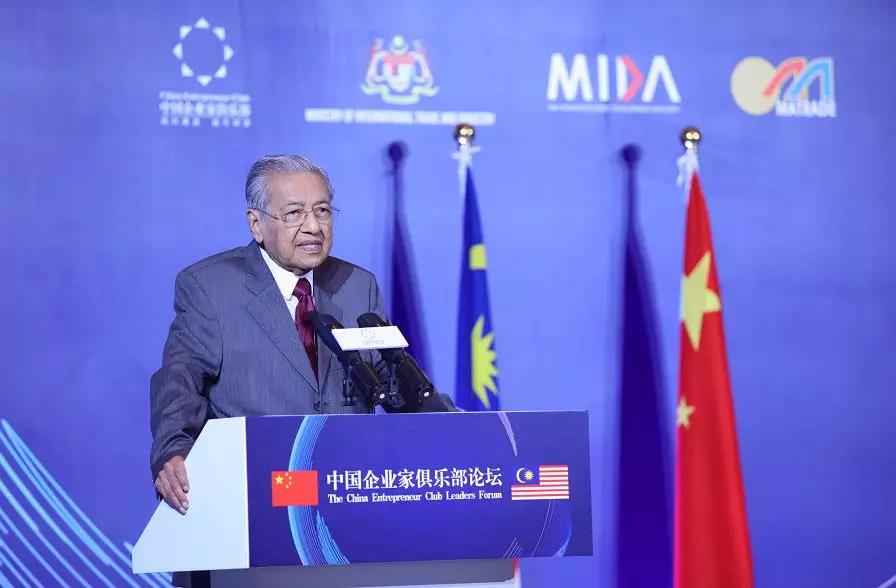 In Dr. Mahathir's speech, he noted that both the past Maritime Silk Road and the current bilateral economic and trade relationship can boost entrepreneurs' confidence in overseas investment, thereby benefiting our nationals with more jobs and better products and services and enjoying the booming market through close trade cooperation. "I am optimistic about the 'Belt & Road' initiative, both Malaysia and China would benefit from growth of maritime trade, though some negative aspects need to be countered with," said Dr. Mahathir, "The former Malaysian government owed much in debt, and my new government now spend much too covering the debt, and thus it is not economically appropriate for us to continue to carry out the infrastructure building contracted before. Together with corruption crackdown, the new Malaysian government is making efforts to improve efficiency of our administration. "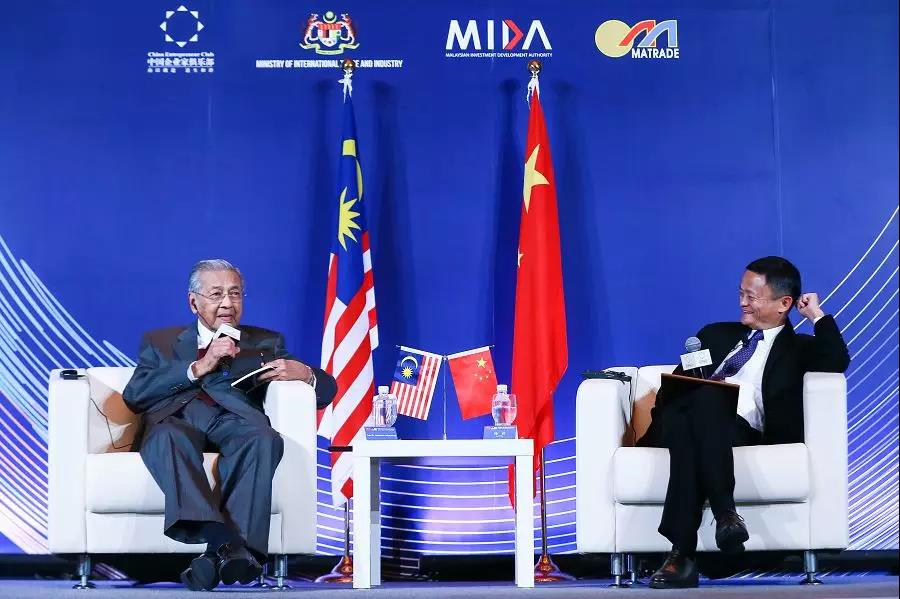 After the speech, Dr. Mahathir exchanged ideas with Chinese entrepreneurs and answered questions involving market development, overseas investment opportunities creation, innovation and development of small and medium enterprises (SMEs), "Belt & Road" initiative, and administrative examination and approval efficiency. The Malaysian Prime Minister reassured Chinese entrepreneurs that his new government is making efforts to create a better domestic investment environment, ranging from making preferential policies of soft loans and taxation to cracking down corruptions to remove investment obstacles, from empowering SMEs development to introducing foreign cutting-edge technologies.
"Malaysia is an important participant country of 'Belt & Road' initiative, and lots of Chinese companies have their projects and investment in Malaysia," Ma Weihua, member of CEC and former head of China Merchants Bank, expressed his concern about Malaysian government's attitudes toward Chinese commercial investment and "Belt & Road" initiative and their policy support programs. Xia hua, member of CEC and chair of China's leading fashion company Eve group, also asked questions about Malaysia's favorable conditions for advanced manufacturers which would be projected to do business in Malaysia. The 93-year-old Prime Minister addressed all these concerns of Chinese entrepreneurs in a 40-minute Q&A session.
China Entrepreneur Club aims to build multiple channels to empower more entrepreneurs,increase their social responsibility and help enlarge their business scope to make positive impact on society. The China Entrepreneur Club Leaders Forum provides Chinese leading entrepreneurs a significant platform to communicate with heads of foreign countries and those influential figures in the global arena.